PCB MEMBER CHRISTMAS PARTY
Quay to the Forbidden Forest
Nothing is as it seems... Behold the magic of the forest and discover refreshing cocktails and delicious morsels of food as you explore this mystical and enchanted realm… Just make sure you find your way out of the forest!
This year we would like to celebrate the success of the WA Business Events industry by inviting your partners to come along too and enjoy the festivities. Event information below for further details.
Tickets on sale now - click the invitation below to purchase your tickets!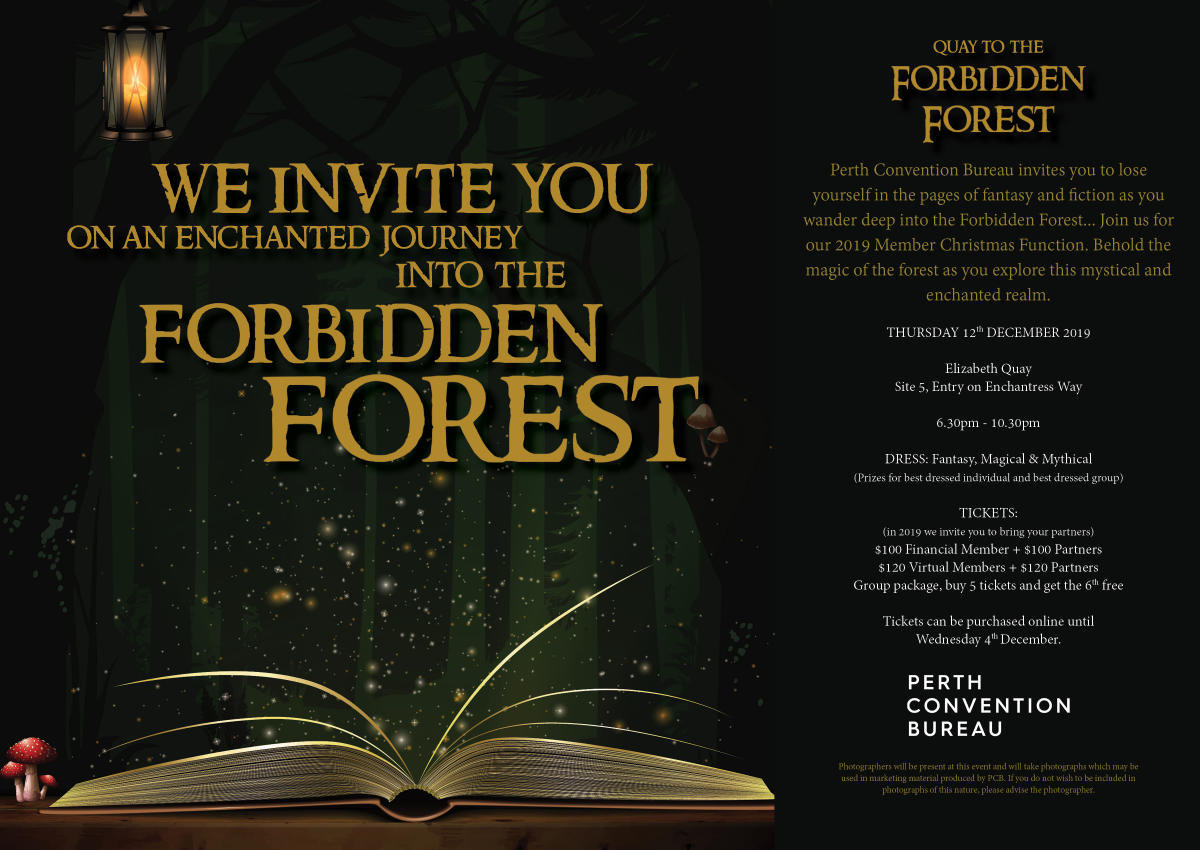 DRESS: MYTHICAL & MAGICAL
The following are ideas to inspire your costume ... you can be as creative as you like.
Dressing to theme is strongly encouraged!
- Game of Thrones
- The Lord of the Rings
- Harry Potter
- The Wizard of Oz
- Dragons
- Snow White & the Seven Dwarfs
- Aladdin
- Gnomes
- Witches & Wizards
- Fairies, Unicorns & Elves
 
GETTING THERE: SITE MAP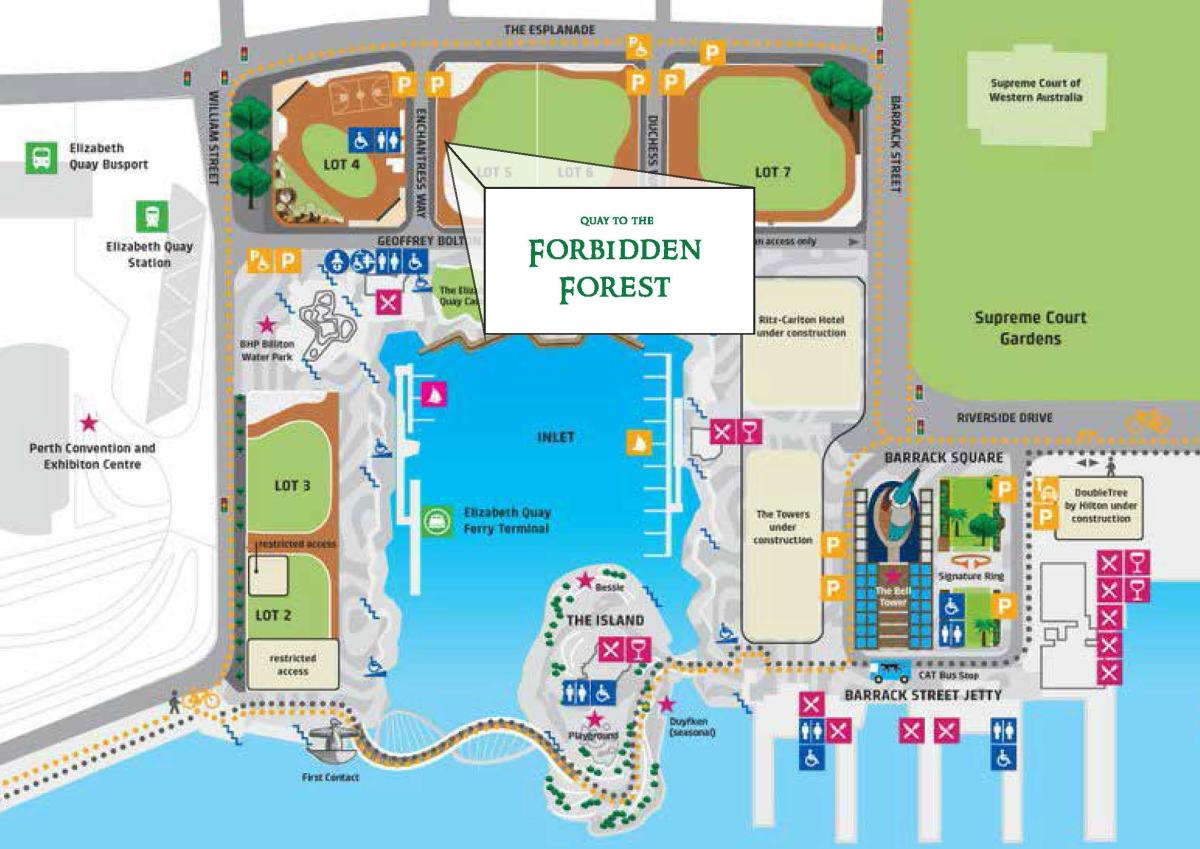 PAYMENTS & CANCELLATIONS
Payments and tickets to attend PCB's Christmas Event must be booked online via trybooking. Refunds will be made via EFT and granted where notice has been provided before the ticket purchase deadline. Once ticket purchases close no refunds will be permitted as final numbers would have been advised to the host venue and on costs incurred. 
We appreciate your cooperation and understanding.
Thank you to Ultimo Catering & Events for partnering with PCB on this fabulous event to be.