PCB Events
Get to know the people in the industry and you can be assured your business will grow.
Perth Convention Bureau host a range of networking and educational events to assist members in developing their knowledge and their network of contacts. Our events are renowned for being a lot of fun and are a great way to meet like-minded industry professionals. 
We encourage members to use each other's products or services and to look for opportunities to work together and develop new ideas. Why not co-host or contribute to a PCB event and profile your product, service or venue? If you have a question regarding PCB Member Events please contact Membership Manager.
PCB Member Networking Event:
Wednesday, 8 May 2019: 5:30pm - 7:30pm
Book now, limited tickets available!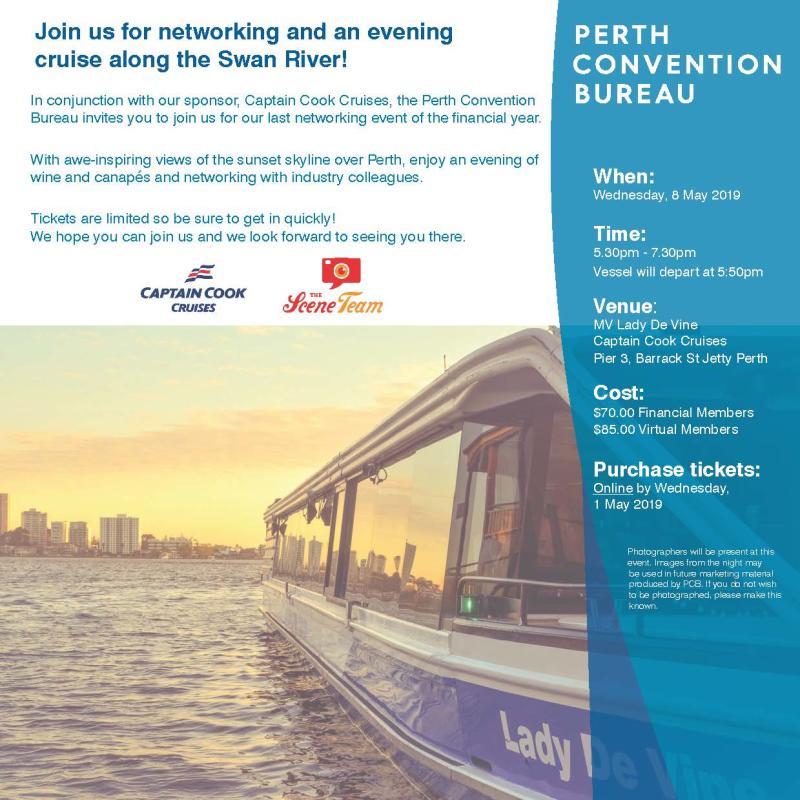 Payments and Cancellations
Payments and tickets to attend PCB's Networking Event must be booked online via TryBooking. Refunds will be made via TryBooking and granted where notice has been provided before the ticket purchase deadline. Once ticket purchases close no refunds will be permitted as final numbers would have been advised to the host venue and on costs incurred. 
We appreciate your cooperation and understanding.
PCB Member Tools Workshop:
Wednesday, 15 May 2019: 9:00am - 10:30am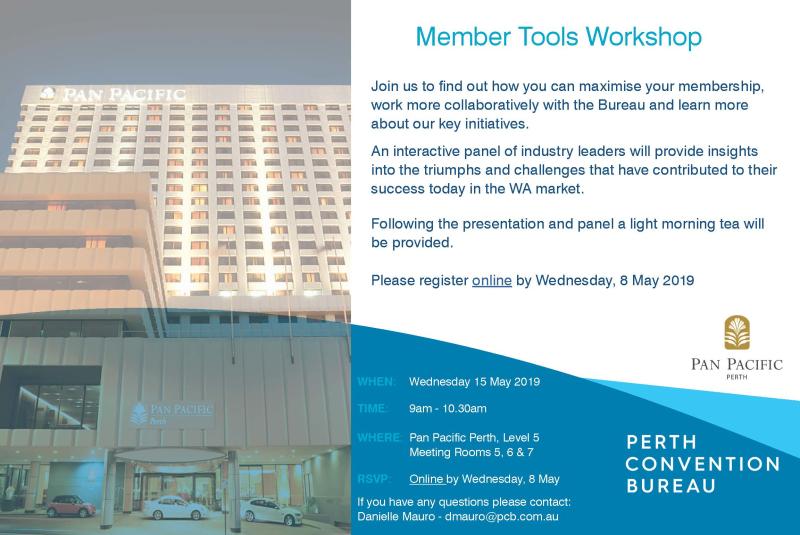 To register for the workshop please complete the form below. 
Financial members can register free as part of your FY annual membership:
Platinum members - unlimited registrations per year
Gold members - up to three free registrations per year
Silver members - up to two free registrations per year
Bronze members - one free registration per year
Additional registrations at a cost of $35 inc. GST.