Stakeholders
Stakeholders
Perth Convention Bureau (PCB) gratefully acknowledges its key stakeholders:

Tourism Western Australia (TWA)
Tourism Western Australia is a statutory authority under the portfolio of the Minister for Tourism and is governed by a Board of Commissioners. Responsible for promoting Western Australia as an attractive holiday, event, convention and incentive travel destination, nationally and overseas, Tourism Western Australia enhances the tourism industry, infrastructure and product base.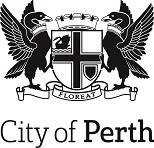 City of Perth (COP)
The City of Perth has a long and fruitful alliance with PCB.  COP is the local government authority for Perth, the capital of Western Australia.  The Council consists of the Right Honourable the Lord Mayor and eight elected members. The City employs over 500 staff that maintain day-to-day operations of the city and provide advice to elected members on the long-term management and strategic growth of the city.

PCB Members
PCB has more than 200 members who are suppliers to the meetings industry in Western Australia. PCB works cooperatively with members to secure business events.